SHIRLEY TAYLOR'S BESTSELLING BOOKS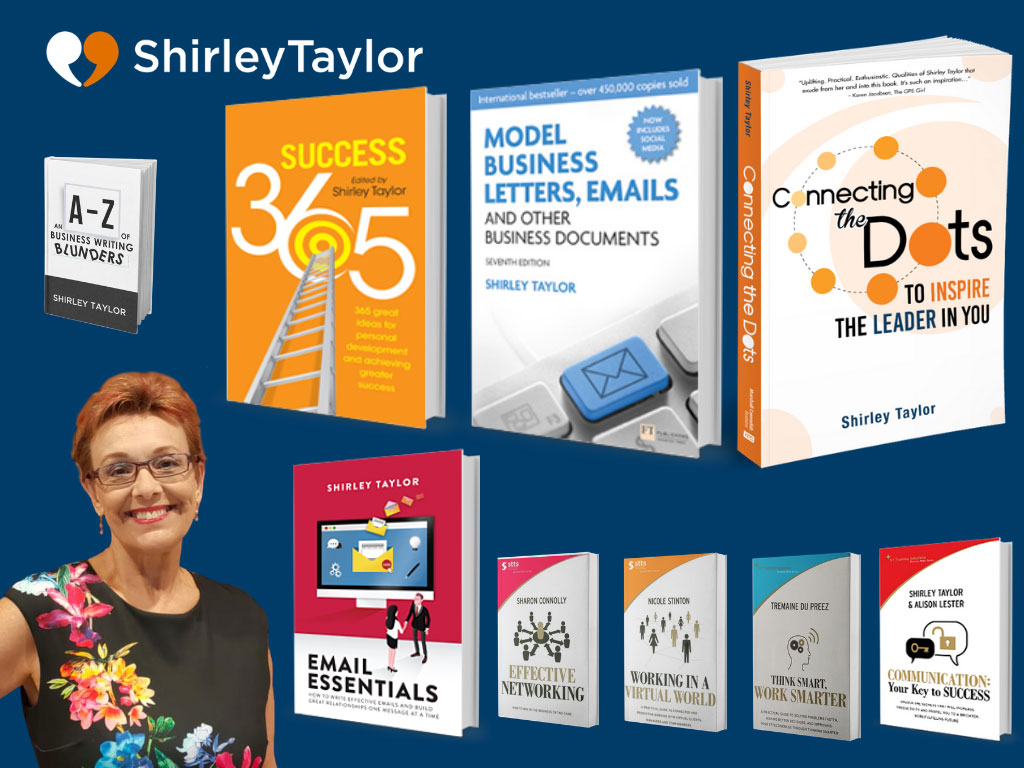 Buy Shirley's bestselling books at discounted prices.
Free shipment.
Singapore only.
STTS Training Testimonials
"I enjoy the courses conducted by STTS, as I feel inspired, motivated, revived and recharged. They will definitely enhance my success at work. Shirley Taylor and the trainers are full of energy and drive."
"Shirley was engaging and full of energy throughout the entire session! There was a good balance of learning and laughter and she gave good examples to bring across her points. Shirley knows how to keep her audience engaged by making them participate in her session. Everyone who attended gave positive feedback."
"The workshop is very engaging. I have learnt a lot and will definitely apply what I've learnt at work, and even at home! The workshop is awesome!"
COVID-19 UPDATE
COVID-19 changed everything for speakers and trainers. Shirley was supposed to move to the UK in May 2020, but she is now still in Singapore until at least March 2021.
Shirley is enjoying conducting her own popular email and business writing training programs in Singapore and around the region, as well as in other parts of the world. Not only that, but she's really loving the virtual world, and getting great feedback from clients. Find out more about Shirley's virtual training here.
If you're looking for virtual keynotes or breakouts for your conference, check out how Shirley can help you here.
For more information and updates from Shirley, please visit www.shirleytaylor.com, or email her at shirley@shirleytaylor.com.
VISIT SHIRLEY'S FACEBOOK PAGE