Presenters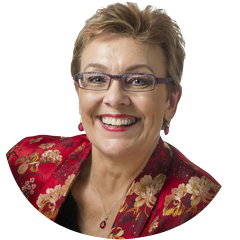 Shirley Taylor, CSP
Shirley Taylor has established herself as a leading authority on communication and business writing skills. She has written 12 successful books, including the seventh edition of the international best-selling book Model Business Letters, Emails and Other Business Documents, which has sold over half a million copies worldwide and has been translated into several languages.
With over 30 years' experience in teaching and training, Shirley is passionate about helping people to learn in practical, interactive and fun learning environments. ASSAP is very special to Shirley because of her roots as a secretary and her recognition as Super Secretary 1981 in her home town of Sheffield, UK.
Shirley runs many popular workshops on business writing, email, communication and success skills for corporate clients. She was President of Asia Professional Speakers Singapore 2011-12, and currently serves as President of the Global Speakers Federation 2017-18.
Shirley has recently worked on one of the biggest projects of her life — her all-in-one, wonderfully interactive, online virtual training program Business Writing That Works.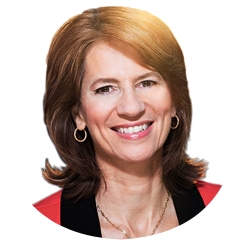 Joanna Barclay
Joanna Barclay is a global speaker, published author, contributor to the Business Times, Today's Manager, and a radio guest thought-leader on leading change, building high performing workplace cultures, and values-based leadership. She is also an award winning consultant with over 3 decades of success facilitating the transformation of leadership teams and organisations. With 15 years teaching yoga and meditation, and an Art of Happiness teacher, she is also passionate about self-mastery, mindfulness, and personal development, empowering people to bring happiness into their lives and the workplace.
Joanna has facilitated numerous organisational transformations with a wide variety of clients including large Canadian federal government departments, private corporations and non-profits associations. Joanna moved to Singapore from Canada in 2014 and loves sharing new approaches to leadership development. In Southeast she has been successful working with leadership in both large organisations and smaller SMEs.
Joanna is a Management of Information Systems graduate from the University of Ottawa, and has studied widely in the areas of organisational development, facilitation, leadership and learning. She has earned her certificate in organisation Development from the NTL Institute of Applied Behavioral Science, is a Barrett Values Centre Certified Cultural Transformation Consultant and Trainer, an International Association of Facilitators Certified Professional Facilitator, Institute of Cultural Affairs Certified Technology of Participation Facilitator, and a Personal Strengths Certified Strengths Deployment Inventory® Consultant Level 1 & 2.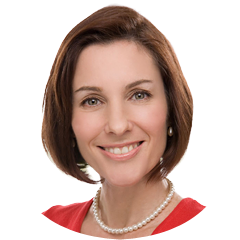 Marianna Pascal
Marianna Pascal is a trainer, award-winning speaker, and best-selling author of four books. She helps people to communicate clearly, confidently and charismatically. She has held lively, interactive workshops for groups ranging from 2 to 1000.
Marianna began her career in Canada as a professional actor where she honed her communication skills on television and stage. Now, living in Asia for nearly 20 years and a certified English language teacher, Marianna's special ability is in raising the confidence of Asian speakers of English, enabling them to make a better impression, garner more respect, and attract greater success.
Marianna works closed with STTS as Senior Trainer. She is also Licensed Trainer of Shirley Taylor's proprietary training programmes.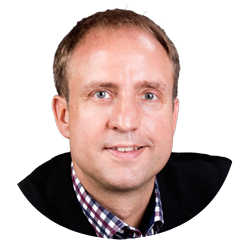 Joerg Kuehn
Joerg Kuehn has established himself as a leading coach and speaker who successfully works with senior executives and their teams to refine leadership styles and create high performance organisations.
Crossing the magic "40" in his life, he decided to step out of his comfort zone and walk 800km on the Camino De Santiago in Spain.
This tough but enriching personal journey changed his life and gave him the courage to leave his successful career in Procter & Gamble and follow his passion to help people and teams achieve their best.
Widely regarded as an expert in leadership development and organisational effectiveness, Joerg is an engaging, light-hearted speaker and coach who encourages, trains and enables individuals to be successful in their careers while balancing job demands with personal and family commitments.
With his friendly, down-to-earth approach, he has a unique way of engaging with the audience, and is passionate about helping people to "live the life they deserve".
Participants quickly realize and share his passion and successfully leverage his intuitive strategies at work as well as at home.
Originally from Germany, Joerg has worked 20 years in high-profile leadership roles across Europe and Asia with multinational corporations such as P&G, WELLA and AIR LIQUIDE. He is now a full-time executive coach, motivational speaker and leadership development facilitator based in Singapore.