Shirley Taylor, CSP
Chief Executive Officer
The author of 12 business books on communication skills, Shirley has established herself as an authority on business writing skills. The seventh edition of her international bestselling book Model Business Letters, Emails and Other Business Documents has sold half a million copies worldwide and has been translated into Arabic, English/Chinese (Traditional and Simplified), Russian, Bahasa Malaysia, Indonesian, Greek, Japanese, Korean, Latvian, Mongolian and Thai.
Shirley has earned the designation Certified Speaking Professional (CSP). This is the speaking profession's international measure of professional platform skill. The designation is globally recognised and awarded to speakers who have met strict criteria. This designation is achieved by fewer than 11% of professional speakers worldwide.
From July 2017, Shirley is proud to serve as President of the Global Speakers Federation.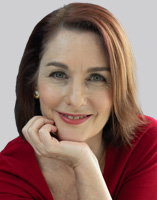 Marianna Pascal
Senior Trainer
As STTS Senior Trainer, Marianna designs and delivers many dynamic workshops on all aspects of communication skills, including business presentations, report writing, business grammar, telephone excellence, speaking and influencing skills. She is passionate about helping people to communicate clearly and confidently to colleagues, clients and bosses to enhance their success.
Marianna is also proud to be Licensed Trainer of Shirley Taylor's very popular proprietary business writing and communication programmes. She enjoys conducting Shirley's programmes in Singapore and around Southeast Asia, and says "It's a real privilege to conduct the most exciting and comprehensive business writing and email workshops I've ever seen!"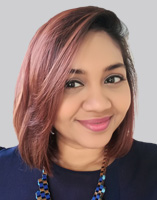 Rekha Sandiran
Corporate Training and Event Manager
Rekha manages the overall corporate training and business operation of STTS. She is very passionate and is always ready to help both new and existing clients to achieve their company's training objectives. She works closely with our first-class trainers and participants, and she's committed to putting lots of heart into every connection and every learning experience. Rekha also coordinates Shirley's popular annual secretaries' conference the Asian Summit for Secretaries and Admin Professionals. Rekha (aka 'Wonder Woman') would love to hear from you, so please reach out any time.
Email Rekha at rekha@sttstraining.com.
Our Trainers/Speakers
Trainers are authors, subject experts and professional speakers and trainers
Trainers have business certifications and qualifications relevant to their specialist topics
Trainer have corporate experience in their specific fields
Trainers maintain very high standards in terms of materials, content and delivery
Trainers are committed to achieving successful outcomes for participants and clients